NRHA Derby June 23rd- July 1st
The Chavez group had a great time in Vegas this year at the High Roller Reining Classic
Chuy and Splash Big Time co-championed level 1 open futurity!
Chuy placed 3rd with Woody's Toy Gun in the Level 1 open derby!
Joanna and Spook Me Now won the Limited Open and earned 2nd place in Rookie Professional, she placed 4th in Novice Horse Open as well
Ashley and Smart Like Steady:Youth Slate 1: 3rd place! slate 2: 4th, finishing 3rd for the circuit! Rookie slate 1: 3rd in level 2! rookie slate 2: 1st in level 2! earning 2nd for the circuit in Rookie level 2! She placed 2nd in limited non-pro slate 2, earning 4th for the circuit!
Laura and Vintage Sparks: Rookie slate 1 - 1st in level 1, 3rd in level 2! She won Prime time rookie slate 1! Earning 4th in circuit!
Alli and Rickybacinhollywood: Limited non pro slate 1 -3rd place, earning 6th for the circuit! For DRHA Green slate 1 - 3rd, earning 5th for the circuit.
Robyn Schiller and Plenty Of Guns: Non Pro slate 2-6th, earning 8th for the circuit. She placed 6th in Non Pro Maturity level 1 and 2.
Robyn and Magnanimus won the Non Pro Futurity level 1! and placed 5th in level 2!
Chavez Performance Horses had a great showing at this year's Reining By The Bay!!!
Among the highlights..
First and foremost:
Chuy and Abby welcomed their first-born! Audrey Elena!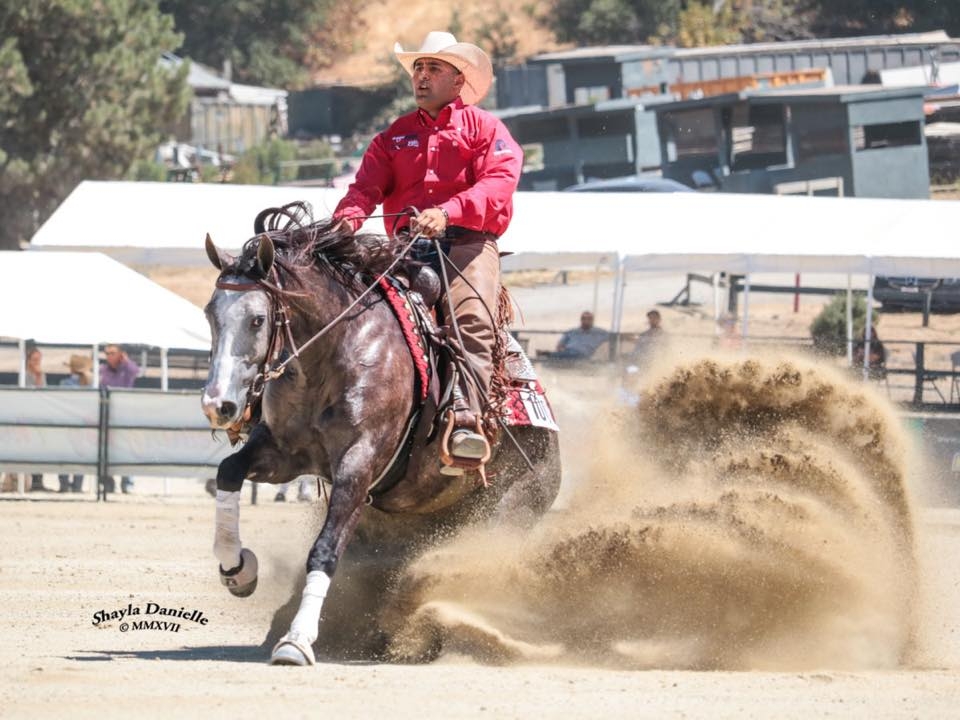 Chuy also placed 3rd in the level 1 open derby on Hesa Smoking Edition, owned by Alli Williams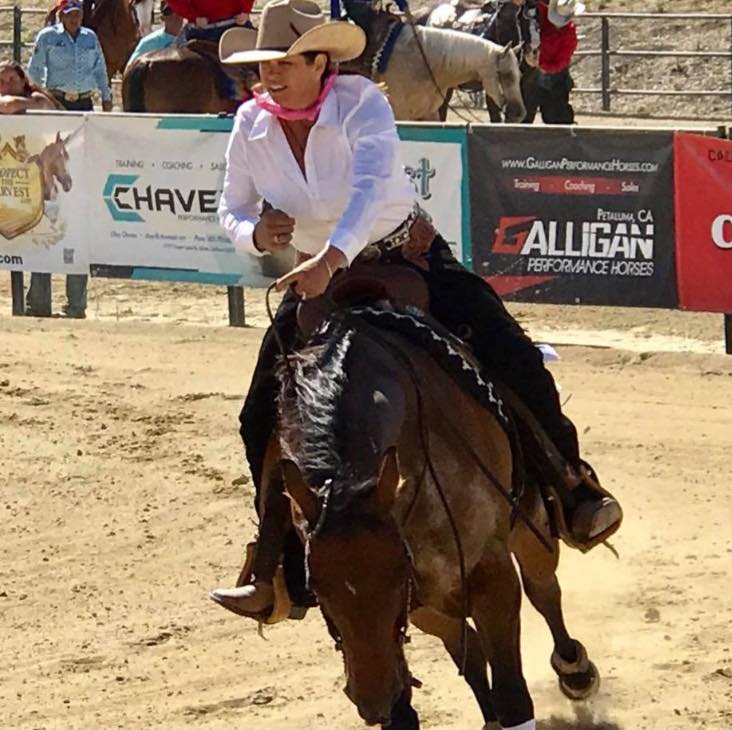 Robyn Schiller and Plenty Of Guns:
Non Pro Maturity Level 1 Champion,
Level 2,3 & 4 Reserve Champion
Non Pro Circuit Champion
Ashley Jackson and Smart Like Steady:
Limited Non Pro Champion,
Rookie Reserve Champion,
Youth Reserve Champion
Laura Johnson and Vintage Sparks:
Prime Time Non Pro Champion, Limited Non Pro Reserve Champion,
Rookie 2 - 4th Place Circuit
(Photo not from Reining By The Bay)
Julia Schmida and Tick Tic Boom:
Rookie 1, 6th Place Circuit
Kristie Banks and AR Oakies Last Stand:
Int Non Pro- 4th Place,
Limited Non Pro- 6th Place,
Rookie 1- 6th Place
(Photo not from Reining By The Bay)
Joanna Brewer and Spook Me Now:
Rookie Professional - 4th Place
(Photo not from Reining By The Bay)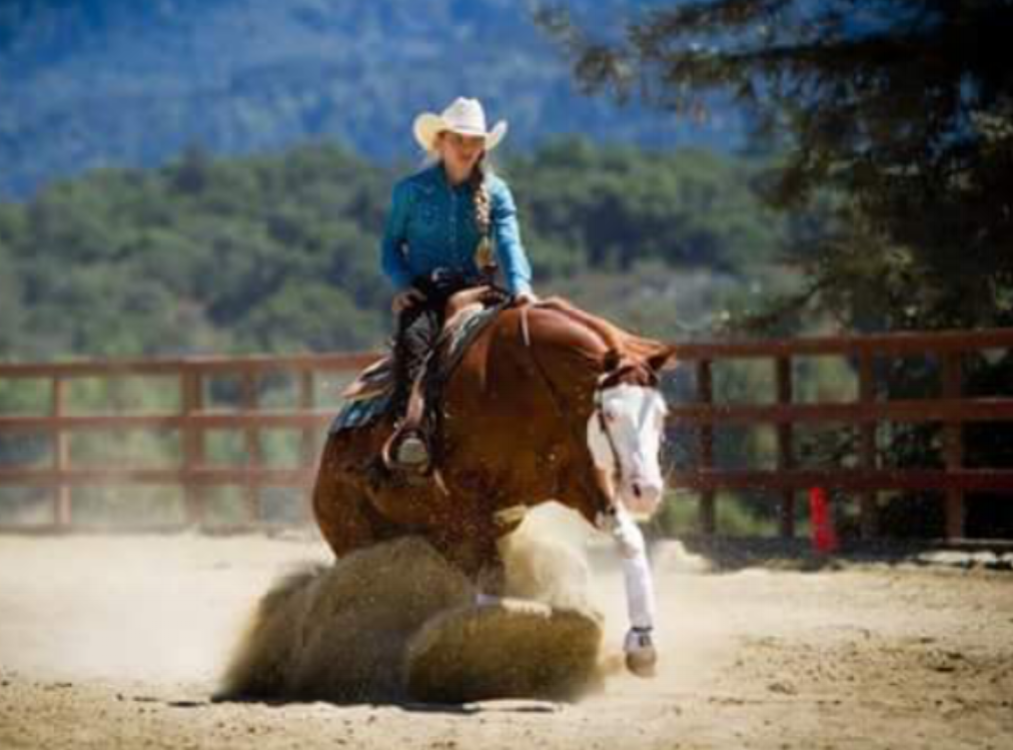 Shay Schmida and Concealed Gunman:
Green - 5th Place,
DRHA Green - 4th Place Circuit
Jenny and Skyes The Limit II:
Limited Non Pro 1 - 2nd Place,
Limited Non Pro Circuit - 3rd Place
(Photo not from Reining By The Bay)
Alli and Rickybacinhollywood:
DRHA Rookie - 5th Place Circuit
(Photo not from Reining By The Bay)